Tours at 2pm – Registration for Symposium Required
Below are the tours from 2018, tours for 2019 to come
ONONDAGA COUNTY WASTE TO ENERGY FACILITY
Come see how garbage becomes electricity in Onondaga County!  For over 23 years, non-recyclable waste has been recovered for electricity and metal at the Onondaga County Recovery Facility in Jamesville, NY.   Starting with a big picture cross section view of the facility process, tour participants will see how this state of the art facility operates from the tipping floor to environmental controls.  Wear sturdy closed toe shoes & long sleeves.  Covanta will provide ear protection, safety vests, glasses, and hardhats so participants can see first-hand how garbage delivered to the tipping floor becomes electricity that powers over 30,000 homes and recovers 10,000 tons of metal annually.  The tour should take 2 1/2 hours including transportation.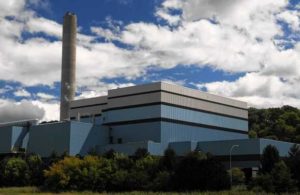 ONONDAGA LAKE CLEANUP AND WETLAND RESTORATION
The cleanup and restoration of Onondaga Lake in Central New York, the largest lake sediment remediation project in the United States, is being completed by Honeywell under the oversight of the U.S. Environmental Protection Agency and New York State Department of Environmental Conservation. A world-class team of top scientists, environmental engineers, and habitat specialists designed a safe and effective, science-driven dredging, capping, and habitat restoration plan. Dredging has been completed, and capping is scheduled to be finished this year.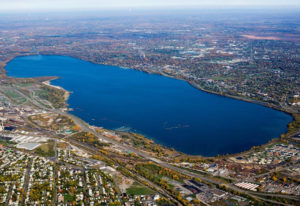 FENNER WIND FARM & FREE CENTER
The Fenner Wind Farm tour will be given by Russ Cary, former Supervisor for the Town of Fenner. Russ worked with the wind farm developer beginning in 1998 and was town supervisor for 14 years. He will give some background and history of the development and operation of the wind farm, while traveling by bus on route to the Fenner Wind Farm and FREE Center (Fenner Renewable Energy Education Center) which is located within the wind farm. This tour will also visit Madison County's gas to electricity facility, and the ARE Park (Agricultural Renewable Energy park) located at the county's landfill if time allows. Russ will be open for questions throughout the tour including while traveling on bus. This tour will take 3 1/2hrs with round trip transportation to facility and back to Symposium site.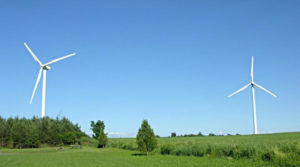 SYRACUSE UNIVERSITY L.C. SMITH SMART GRID LABORATORY
Distributed energy sources show great potential to meet the power demand of the future as well as lower overall energy costs. Integration of renewable energy sources into the electric grid can be difficult because of source intermittency and inconsistency. The Smart Grid laboratory consists of a microgrid with wind and solar energy conversion and control, energy storage and control, transmission and distribution network with feeds and smart meters, static and dynamic load, and a power factor correction device. In addition, synchrophasor measurement technology is implemented in the Smart Grid lab. Dr. Tomislav Bujanovic will host the group and show this excellent teaching facility. Space is limited.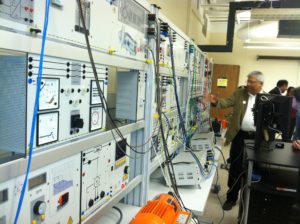 TOUR OF ANHEUSER-BUSCH BREWERY
The Anheuser-Busch brewery in Baldwinsville, New York, has received several awards to recognize successes in reducing its environmental impacts by operating more efficiently and pursuing the use of alternative fuel sources. It received the OCCRA Blue Ribbon Recycling Award for 100% recycling and waste minimization programs, has extensive heat recovery systems and full waste water treatment with biogas collection and indirect potable water reuse. Tour will include brewing, utilities and operations along with sampling of the finest Central New York made beers (for those over 21 years of age). This tour will take up to 3 1/2hrs with round trip transportation to facility and back to Symposium site.
MOST: MUSEUM OF SCHIENCE & TECHNOLOGY EXHIBIT: ENERGY POWERING OUR FUTURE
This will be a private tour by Peter Plumley, Chief Program Officer, of the new energy exhibit at the museum. The exhibit answers the question "What is Energy?" through interactives which radiate, rotate and move. Answers to "How much energy do you use?" and "What is the total energy return on investment?" are addressed and this exhibit helps visitors understand the limits of Earth's resources and mankind's influence on the environment. The tour will discuss the exhibit about the concepts of energy transformation including electricity, chemical energy, mechanical energy and alternative energy sources. Like all MOST exhibits, this is hands-on and highly interactive. Elements include monitoring the recently installed roof mounted solar power panels (108 at 25 kW system). There will be time to take in the rest of this impressive museum. The tour with transportation should take 2 1/4 hrs.