Tours at 2pm – Registration for Symposium Required
ONONDAGA COUNTY COMPOSTING FACULTY
The Onondaga County Resource Recovery Agency (OCRRA) operates New York State's largest municipally managed food scrap composting operation. On its 13-acre faculty, the composting operation receives over seven million pounds of food scraps from restaurants, supermarkets, schools and other food scrap generators. Greg Gelewski, compost operations manager, will lead the tour and explain the 90 day process it takes for our food waste to be processed into US Composting Council STA-Certified compost.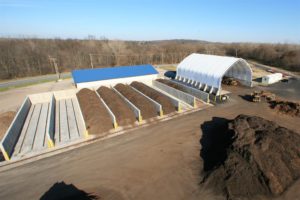 ONONDAGA LAKE CLEANUP AND WETLAND RESTORATION
The cleanup and restoration of Onondaga Lake in Central New York, the largest lake sediment remediation project in the United States, is being completed by Honeywell under the oversight of the U.S. Environmental Protection Agency and New York State Department of Environmental Conservation. A world-class team of top scientists, environmental engineers, and habitat specialists designed a safe and effective, science-driven dredging, capping, and habitat restoration plan. Dredging has been completed, and capping is scheduled to be finished this year.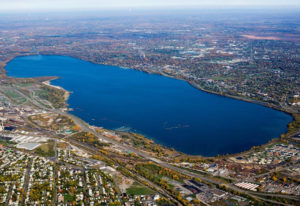 FENNER WIND FARM & FREE CENTER
The Fenner Wind Farm tour will be given by Russ Cary, former Supervisor for the Town of Fenner. Russ worked with the wind farm developer beginning in 1998 and was town supervisor for 14 years. He will give some background and history of the development and operation of the wind farm, while traveling by bus on route to the Fenner Wind Farm and FREE Center (Fenner Renewable Energy Education Center) which is located within the wind farm. This tour will also visit Madison County's gas to electricity facility, and the ARE Park (Agricultural Renewable Energy park) located at the county's landfill if time allows. Russ will be open for questions throughout the tour including while traveling on bus. This tour will take 3 1/2hrs with round trip transportation to facility and back to Symposium site.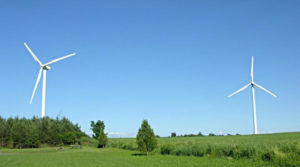 SYRACUSE UNIVERSITY L.C. SMITH SMART GRID LABORATORY
Distributed energy sources show great potential to meet the power demand of the future as well as lower overall energy costs. Integration of renewable energy sources into the electric grid can be difficult because of source intermittency and inconsistency. The Smart Grid laboratory consists of a microgrid with wind and solar energy conversion and control, energy storage and control, transmission and distribution network with feeds and smart meters, static and dynamic load, and a power factor correction device. In addition, synchrophasor measurement technology is implemented in the Smart Grid lab. Dr. Tomislav Bujanovic will host the group and show this excellent teaching facility. Space is limited.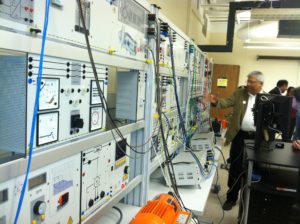 TOUR OF ANHEUSER-BUSCH BREWERY
The Anheuser-Busch brewery in Baldwinsville, New York, has received several awards to recognize successes in reducing its environmental impacts by operating more efficiently and pursuing the use of alternative fuel sources. It received the OCCRA Blue Ribbon Recycling Award for 100% recycling and waste minimization programs, has extensive heat recovery systems and full waste water treatment with biogas collection and indirect potable water reuse. Tour will include brewing, utilities and operations along with sampling of the finest Central New York made beers (for those over 21 years of age). This tour will take up to 3 1/2hrs with round trip transportation to facility and back to Symposium site.
SUNY ESF: WOOD CHIPS TO ETHANOL PROCESS
The SUNY ESF tour will include a pilot plant tour of the Hot Water Extraction process that is currently being commercialized. This tour will include showing examples of wood preparation, extraction, product recovery, and conversion of fermentable sugars and extracted wood chips to products. Other portions of the tour will show the ESF 250KW molten carbonate fuel cell, the green roof, the solar cells and the biodiesel and ethanol blending facility. The integration of willow and other biomass sources into the wood extraction system will also be discussed and some examples shown. This tour will take approximately 2 1/2hrs with round trip transportation to facility and back to Symposium site.