RHEA JEZER, SYMPOSIUM CHAIR
I would like to welcome you to join us at this unique Symposium on Energy on April 20, 2018. This symposium discusses cutting edge
work being done in renewable energy and renewable energy policy. We work with USDOE (United States Department of Energy), NRDC (Natural Resources Defense Council), NYSERDA (New York State Energy Research and Development Authority) NREL (National Renewable Energy Laboratory in Colorado) as well as faculty from several colleges to bring six top speakers from throughout the country and abroad to discuss the most pressing topics and advancements in order to promote economic stability, grow our labor force, and help address climate change.
There are no breakout sessions, just short presentations by the speakers followed by a panel discussion brilliantly moderated by Kit Kennedy of NRDC. Breakfast and lunch are included, with opportunity for networking, and there is a keynote after lunch. Following the Symposium there is a choice of five excellent tours of renewable energy facilities.
Make sure to look at our 13 former programs, pictures of the symposium and words by those who attended. Check out our many sponsors and consider becoming a supporter or patron. (We are a not for profit and depend on our sponsors to produce this symposium.)
April 20, 2018 is a day which should not be missed by anyone who has interest in the future of renewable energy and its importance to the global warming crisis. Over 350 attendees join us from all over New York State and all of the Northeast and beyond and I look forward to seeing you as well.
As always, it is always a pleasure hearing from you for your updates and suggestions.
Rhea
Click Here to read more about Rhea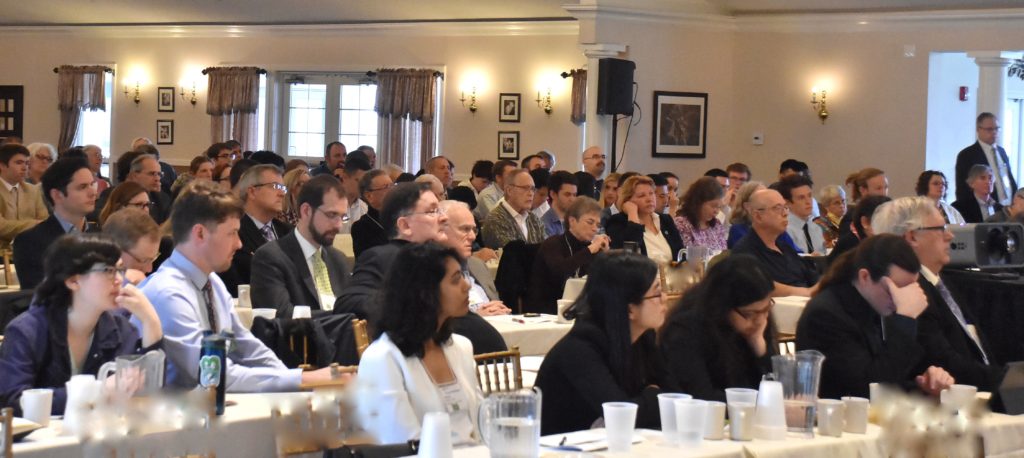 WHO ATTENDS
With up to 400 attendees each year, the Symposium on Energy in the 21st Century, provides a gathering venue for a diverse community to join together in a non-partisan, multidisciplinary learning experience and conversation on sustainability and renewable energy. The attendees range from prominent industry professionals to students and interested citizens. Commissioners, mayors, developers, architects, lawyers, engineers, farmers, many college students, all who are interested in the future of renewable energy with the most cutting edge policy being discussed.
See what some our attendees are saying!
I will not forget the spirit of collaboration and commitment in the audience for a common cause; all paths lead somewhere and this Symposium provides a forum that will define where our paths may cross
WHO ARE OUR SPONSORS
Energy21 LTD is a not for profit 501C3 which produces this 14th outstanding Symposium. There is a low registration fee for attendance which includes breakfast and a lunch buffet. All further support is from our many devoted sponsors and patrons. (see bottom of page or click here)
To become a sponsor, click below!
Check out our past symposiums here!
THANK YOU TO OUR DEVOTED SPONSORS
Silver Level